ENTRIES NOW CLOSED!!!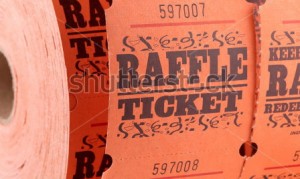 Do you fancy a session with Jedi for just £2.00?
There's this bloke called Tony 'Jedi' Doyle', who runs a mountain bike skills coaching company ( UK Bike Skills ), by all accounts he's pretty handy on a bike.
Word on the street, is that he's a right ol' diamond geezer.
Well, it turns out it's true! He has very kindly donated a voucher to fellow trailbuilders SingletrAction for a place on a group training session of your choice, either public or private *
So we thought we would hold, a good old fashioned raffle.
At SingletrAction we are all volunteers, we always need money to buy materials and tools for maintaining existing trails and building new ones. This is how you can help us and possibly yourself, sorry, ahem, your friend…
You can buy as many tickets as you like and on top of the warm fuzzy inner glow, you may even become a better rider.
Now, I realise that not everybody is as Gnarr as the riders on Singletrackworld, they don't even need suspension or gears! But I thought you might know someone who has some room for improvement

Tickets are £2.00 each. If you want to buy more than one ticket and improve your chances of winning, the quantity can be changed on the Paypal page.
The closing date is midnight 30th June.
The winner will be announced on our website/Facebook, etc, on 4th July.
*The group voucher is for one person to attend a public session or pays for their part of a private group session. Sessions are based around a 4hr mental fatigue zone. Max of 8 riders.

Thank you for supporting volunteer trail building and while you are here please take some time to browse the website and find out more about what SingletrAction has to offer.