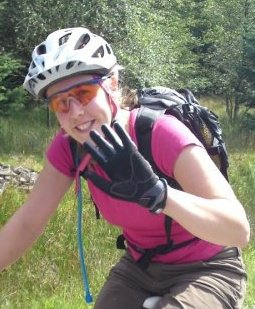 I am not competitive.
I like to do well for me but I never really knew what my potential was or in fact is. I had a go at a small triathlon in July and did ok; it was for charity and I did it for fun; I could've come last and I wouldn't have minded so long as I wasn't severely incapacitated at the end….which I wasn't – the day after though was another matter!
Anyway, there was a defining moment when I thought "I know what I'll do, I'll get fit". It happened one afternoon in the car park at Stainburn Forest – I guess that's the impact that place has!
I have been cycling properly for about 11 years; by properly I mean without reflectors, baskets and spokey dokeys and, if I do say so myself, I don't do bad but I knew I wasn't at my best.