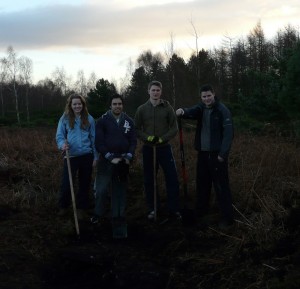 We must be doing something right yet again, because for the second time this year we've had volunteers from LLoyds TSB wanting to help us out on a dig day.
Back in June we had a group of volunteers help out repairing the jumps at Thackley, everyone seemed to have a great time and we got loads of work done.
We were please to be contacted by another group from Lloyds TSB's grad scheme a few weeks ago, wanting to get a taste of what SingletrAction do on our dig days.  We could have picked any one of our current sites but thought it would be the perfect opportunity to continue the good work we've already started at St Ives In recent months.