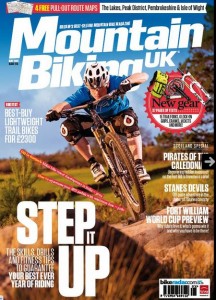 Last night as I flicked through a magazine something grabbed my attention….  No it wasn't one of THOSE magazines, but the latest copy of MBUK.
With the magazine this month there's a guide to Britain's 50 best trail centres, so I thought I'd have a look at what's on offer.  As expected there are pages for the big guns that draw in the crowds like Dalby and Llandegla, but what is really good to see is there's also other pages for smaller trails like our very own Stainburn.
We must be doing something right to have two SingletrAction sites in the guide.  Have a read and see what you think Here.