Core Benefits
You will be covered by our Liability insurance (dangerous to do any trail building without this!).
You can influence the trails on the ground, design new features, etc
Free DALBY PASS when you attend 4 dig days at Dalby. This lets you enter the Great Yorkshire Forest free for 12 months (currently toll road costs £7) further details below
Substantial discounts on Hope and Pace hardware please scroll down for more details
Free Stuff at dig days. From time to time our generous supporters give us some freebies to hand out to the trail crew in the past this has included Hope keyrings and bottle openers, Fenwicks FS-1 bike cleaner and Squirt Lube.
Prize draws. Attend a trailbuilding day and your name goes in the draw for a prize the more days you attend the more times your name is entered into the draw.
Access to some phenomenal deals and discounts from a large number of retailers as detailed below.
Member Discounts
These retail sponsors give discounts on parts and accessories to Singletraction members.
It might be that not all products are covered by this discount and each sponsor can have subtly different rules. Sometimes some shop staff aren't completely familiar with us as a club or the discount rate. Ask to speak to the manager (nicely) and if you get any problems let us know.
These things are provided on a slightly ad hoc and generosity basis. Things change as do people so please bear this in mind. Please check with whoever is offering the discount before attempting to purchase (or driving all that way expecting to get it).
---
Retailers/Servicing
MTB Skills coaching and guides
MTB Holidays and accommodation
---
MORE Discounts For Trail Builders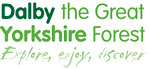 Trailbuilders qualify for a FREE Dalby pass issued by Forestry Commission by completing four full trailbuilding days,  two of which must be at Dalby in the previous year (please request via you head of trail design). Passes are issued from the 1st April to the 31st March and not 12 months from receipt.
Passes issued from April 2013 members will be required to complete four trailbuilding days two of which will need to be completed at Dalby in order to qualify.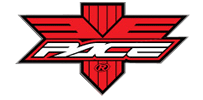 Completing five trailbuilding days gives members access to generous discounts equivalent to trade accounts from our corporate Sponsors (prices on application to Chairman)
When attending a 'trailbuilding day' you must sign the workbook to be covered by the group insurance and to be eligible for the discounts. This is a requirement of all members and guests