Tools of the trade
Having the right tool for the job makes a huge difference to the amount of effort required and how much you can get done.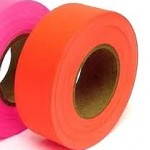 Flagging tape (or line marking paint) – Flagging ribbon is probably the first thing you used in construction of your new trail. Flagging the trail is important to see the line from a distance to make sure it will work. Line paint works well on the ground to mark the line for a bench cut.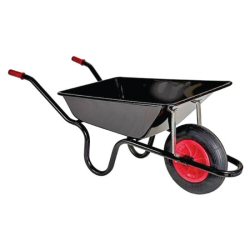 Wheelbarrow – For moving dirt and rocks you can't beat a good wheel barrow.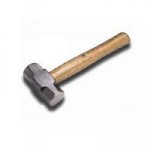 Sledgehammer – Used for breaking up rock and taking the edge off. They are also needed if you are building any wooden structures on your trail, such as ladders, ramps, and bridges. Pounding stakes and posts into the earth is also sometimes necessary. If you are using a hammer to break rock, wear eye protection.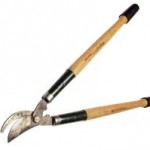 Pruningshears (loppers) – It's likely that once you've got a route marked out then you'll need to clear back undergrowth and branches of trees. A decent set of loppers makes light work of this. Can be used in the initial clearing of a trail or later trail maintenance, pruning shears are a good tool for lopping of branches and brush growing in over the trail from the sides. They are quicker than sawing, and are gentler to use than a machete.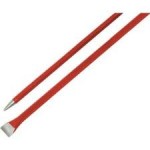 Rockbar – A rock bar is just a heavy steel pry bar. Use one of these to pry out big rocks, logs and stumps from the ground. One of these bars is very heavy, but they are strong and are worth their weight in pick handles! Rock bars can also be used for digging post holes or breaking apart rocks that have opened up cracks. A very primitive tool indeed, but it gets the job done.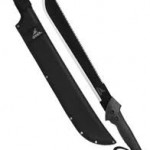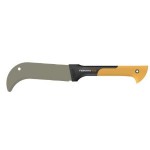 Machete (Brash hook) – Machetes are awesome! They are one of the best ways for clearing brush up to an inch thick, and are fun to use. If you keep it sharp, and perfect your swing, you will have no problem hacking your way through thick brush.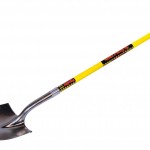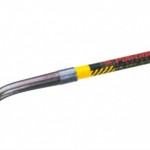 Shovel – Sometimes we need a good ol' fashioned shovel. They move dirt quickly for building jumps, landings, and berms. Use a spade for digging and cleaning up the edges of the trail. Use a square, flat shovel for packing jumps and landings and shaping lips. A spade is also a true multi-purpose tool. It can be used for hacking down undergrowth, hammering stakes in, splitting wood and something to lean on.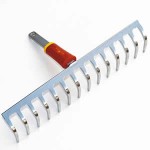 Rake – Rakes are ideal for clearing a path, scraping and shaping trail and berms and for spreading out chippings. They can also be used to hack dead branches off trees and for clearing undergrowth or the trail of small brush, grasses and weeds. Also very good for spreading and levelling surfacing material.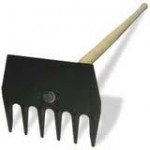 Macleod -Of all the tools in this list, the most popular one with us has got to be the Macleod. It just screams "Trail Building!" While all the other tools have many common uses outside of the realm of bike trail building, the Macleod really isn't seen any where else but trail building. This tool is the holy grail of trail building tools. A lot of work can be done with it alone, but where it really shines is in the details. The Macleod is basically a sturdy rake with a long handle and a wide square edged hoe on the opposite side. It is good at scraping, cutting small roots, and removing rocks from the trail surface. For finishing, its wide, flat head is ideal for packing the trail surface. A must have tool for any trail crew.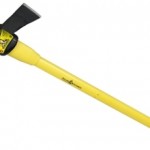 Mattock (Grubbing Pick) – One of the main work horses of the trail builder is a pick axe. They come in many different varieties, with a selection of pick shapes and widths to choose from. Used for breaking up very hard ground and compacted pans, digging out large stones etc. Good for digging up tree roots with the small axe-like blade useful for cutting through the roots. The extra weight on a narrow blade gives great penetration into the ground.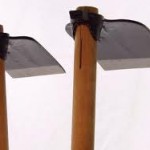 Grub Hoe or Azada – They are useful for bench cutting trails. They don't do anything a mattock wouldn't do, but the heads tend to be a little lighter, A sturdy tool for general digging, trenching, ground clearance etc. Any grubbing tool will have uses for a trail builder and we use a variety of these tools supplied from the kind people at Get Digging.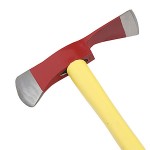 Pulaski – This tool has an axe blade on one side, and an adze or grub hoe on the other, is probably one of the most versatile tools in our arsenal. It is great for breaking dirt, cutting roots and stumps, cutting logs, and carving out fine trail features.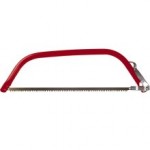 Bow Saw – A bow saw is super handy for cutting logs across a trail and clearing brush. Great for use instead of chainsaws and brush saws (which we can't use on FC land).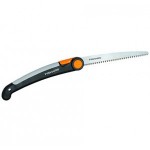 Folding Saw – Always handy when out in the woods building trail, never underestimate what a high quality folding saw will cut through.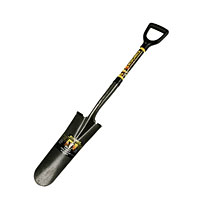 Drain Spade – Long narrow blade makes it ideal for digging drains & post holes. Also handy for digging between roots and rocks.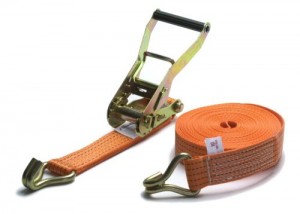 Ratchet strap – Not your usual trail building tool but we have used them with great success at Stainburn. Attach one end to a good strong tree and can be used to pull stumps out of the ground or move BIG rocks, its not fast but it is effective and when used without the ratchet the webbed strap can be used to move smaller rocks or logs as a sling/tow rope.