Welcome to the SingletrAction Website.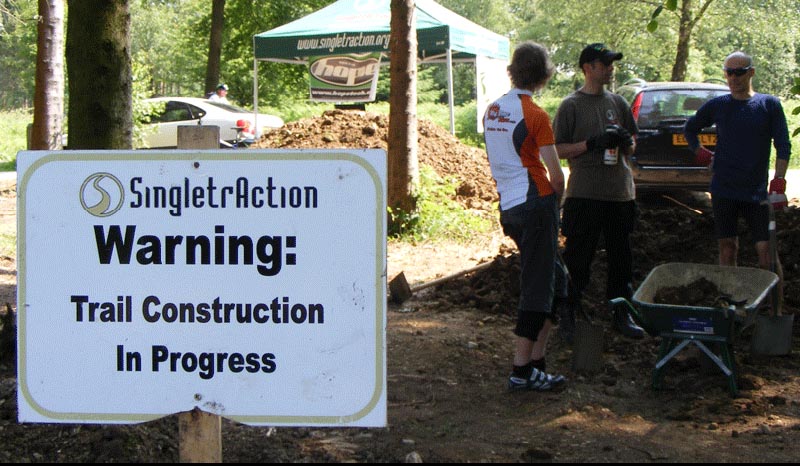 SingletrAction is a group of unpaid volunteers dedicated to trail design, construction and advocacy on behalf of riders, the main thing that unites us all is the belief that putting some effort into digging and diplomacy can make the future of mountain biking even better.
SingletrAction exists and can continue to develop trails using money from our annual subscription and the generosity of supporters (shops, bike brands, donations etc) to help us pay for raw materials and maintenance.
We pledge to plough back the vast majority of funds into trails (we can't say all because someone has to pay for stamps!)
Becoming a member of SingletrAction is a great way to support our work particularly if you can't get out trail building. SingletrAction welcomes anyone who wants to be involved in a positive and constructive way. Some people give time, some money and we appreciate whatever is spared.
By acting as a umbrella organisation we are able to support, advise and part fund a number of local trail crews throughout the region, without these local groups of dedicated volunteers these projects would never have got off the ground.
In the short time we've been running we've already become the official Yorkshire mountain biking point of contact for Forest Enterprise, North York Moors National Park, Yorkshire Water, British Horse Society and English Heritage.
By working with these organisations we're already seeing a radical change in thinking as mountain bikers are seen in a positive light rather than a damn nuisance. We've already restored several routes to premium grin guaranteeing standard and designed and built what will be one of the most technically demanding permanent trails in the north. We're also involved in opening new routes and solving local access problems and forging strong alliances for the future in the process.
SingletrAction is affiliated to the CTC, British Cycling and work closely with Forestry Commission across a number of sites. We also have strong links with other advocacy groups including Pennine Mountain Bike Action who we helped start up.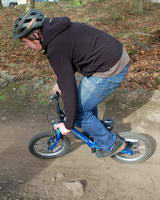 We charge a small membership fee to cover the cost of tools etc, but it entitles you to excellent "SingletrAction Only" deals from a number of retailers and even more benefits to those that come trailbuilding. (see member benefits page)
Have some questions, want to know more?? Check out our FAQ
So grab a shovel and come and join us. It's the best way to make the earth move on a Sunday morning!